JAVIER RIVERA CARBONE, Principal Attorney
Javier is an employment law litigator and workplace investigator. He has an excellent record of achieving positive results for clients in employment law matters and labor-management relations. Javier is dedicated to workplace fairness and mainly represents employers, but he also represents carefully chosen employees.

Javier had represented Fortune 500 companies, small businesses, and individuals in all areas of employment and labor law. He has handled sophisticated matters in court, including class action lawsuits, appellate matters and civil trials. He has also reached out-of-court resolution in many cases and has negotiated transition packages for departing executives. Javier is also routinely retained by other attorneys and business owners to conduct neutral and objective investigations of alleged employment law violations, including sexual harassment and wage & hour issues.
Javier has successfully represented clients in arbitration, mediation and litigation before federal, California and Puerto Rico courts. He has also represented clients before federal and state administrative agencies. Javier has extensive experience in providing preventive counseling and training to employers, as well as significant experience in dealing with labor unions. He is fully bilingual in English and Spanish.
Before founding Rivera Carbone, P.C., in Orange County, California, Javier was Of Counsel in the labor and employment law department of a leading national employment law firm – Fisher & Phillips LLP. Prior to arriving in California, he was Income Partner in the labor and employment law department of the largest Hispanic owned law firm in the world – McConnell Valdes LLC, in San Juan, Puerto Rico, where he resided and practiced law for 10 years. Javier left large law firm practice to create a firm focused solely on employment law problem solving.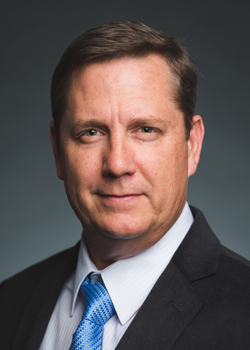 GEORGE H. BEAN, Of Counsel
George Bean attended the University of San Diego and received a Bachelor of Arts in Philosophy. He moved to Orange County in 1991 to open a small business, establishing two retail restaurants and a wholesale food distribution business. In 2009, George entered the legal profession, first attending the University of California, Irvine to obtain a Paralegal Certificate and then passing the California State Bar in 2015. He has practiced law in Business Litigation, Employment Law, and Contested Probate. Early in 2017, George left his employment at a mid-sized firm to pursue his own practice, concentrating on employment and business issues. He has since conducted multiple jury trials, winning them all, and has successfully argued before the Court of Appeal. He is also an adjunct Labor and Employment Law professor at Fullerton College.
ASSOCIATED ATTORNEYS
A Network of Experts to Serve Your Needs
Rivera Carbone PC has a network of attorneys, experts in their fields, available to serve your legal needs and provide ultimate value. Our Of Counsel provide services in the following areas of law: workers' compensation, personal injury, corporate law and business problem-solving.